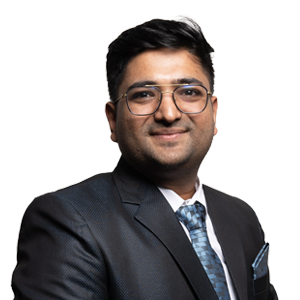 CS ANKUSH BANSAL
CS Ankush Bansal IS RENOWNED among students for his unique way of teaching various laws.
He is very Passionate towards making books and Teaching various laws in a very lucid manner.
His teaching style makes learning law very interesting, fascinating and scoring.
His aim is to provide Best quality professional knowledge to the students of CS Fraternity. Where he is dedicatedly working as An Author and a Faculty from Past 7+Years. He Practiced as a legal consultant in the field of General Laws.
He has Completed his Graduation from Delhi University and has completed his LLB in the Year 2015 From Delhi University itself. He has completed his LLM in Year 2018 along with that he has completed various other courses also. He is having experience of various renowned law firms like Luthra and Luthra (A very Prestigious Law firm in New Delhi) and many more.
Students admired him for his unique way of providing in-depth knowledge of the various laws and making them retain Sections and provisions in the class itself.
Back-to-back Full Coverage of 100% ICSI Question paper from his Class notes and Books itself. His books are Reader's Friendly, As per student's reviews his books are Full package to appear in exams.



Related Course
You don't have to struggle alone, you've got our assistance and help.